Pasta Dinner
Corning 
Dine with fellow runners from around the world as Deena Kastor & Bart Yasso share their wisdom with you.
Saturday, October 1, 2022, at the Radisson, 125 Denison Parkway E., Corning  - Dinner is at 5:30 pm.  Tickets are $45/person.
Enjoy a fresh and healthy all-you-can-eat pasta dinner complete with build your own with a variety of pasta and sauces. Dinners include salad, non-alcoholic beverages, and dessert.  Gluten-free, vegetarian, and vegan options are available.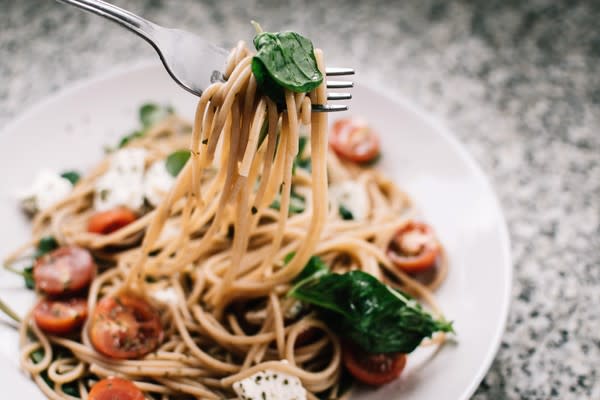 Tickets can be purchased online as a Registration Add-On in a participant's individual registration account in RunSignUp.  
 
Bath 
Pasta Dinner,  St. Thomas Episcopal Church, 122 Liberty Street, Bath Saturday, October 1, 2022 from 4:30 - 6:30 pm.
Tickets are available at the door for $12/person (eat-in or take-out).